Introducing The BlazeBite App
The NEW way to order at your favorite restaurant or stadium through a mobile app. With all that is occurring with COVID-19, feel safe using a digital menu through the BlazeBite app. There is no need for touching kiosks or other people's tablets when you can use your own phone. With the BlazeBite app, the ordering experience is easy and safe!
Where can I use the BlazeBite app?
Explore all the different places you can find the BlazeBite app.
TIME SAVER
Spend less time trying to get the attention of the wait staff and more time on you. Order and pay all on your mobile phone and leave when you're ready.
CASHLESS
You don't need to sign the bill with a pen or use cash. Pay through our app with your credit card or PayPal account.
ORDER IN SECONDS
Order your favorite meal or drink in seconds. Simply browse the menu, select your order, and confirm. It's that easy!
Why BlazeBite app?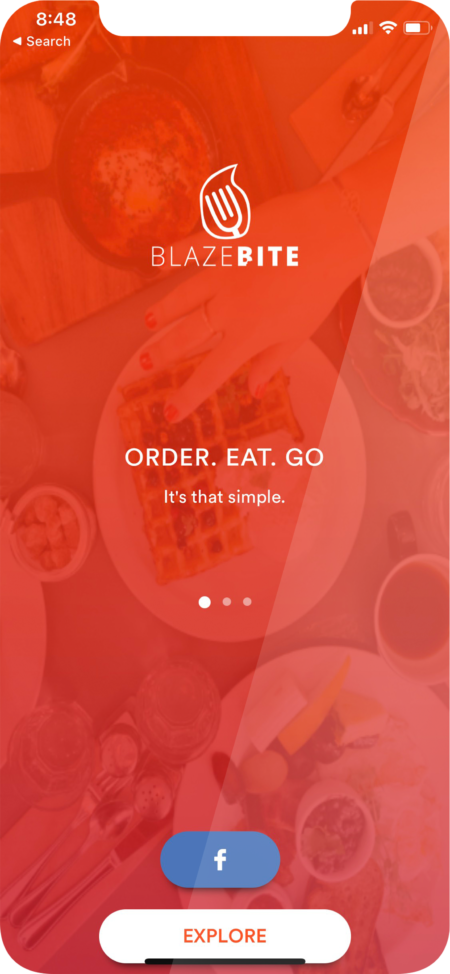 FREE
BlazeBite is completely free of charge. No fees, no additional charges. On your phone, open up the Apple App Store or Google Play and search for BlazeBite.
NO ORDER MISSED
BlazeBite orders pop up immediately at the bar or in the kitchen. Orders are always done by you, so you'll always get EXACTLY what you ordered!
NO HASSLE
Splitting bills is time consuming and annoying. Splitting an appetizer between friends? No problem! Use the share button and choose how to split your bill.
It's The Fastest Way To Order
You can order and cash out in just a few clicks!