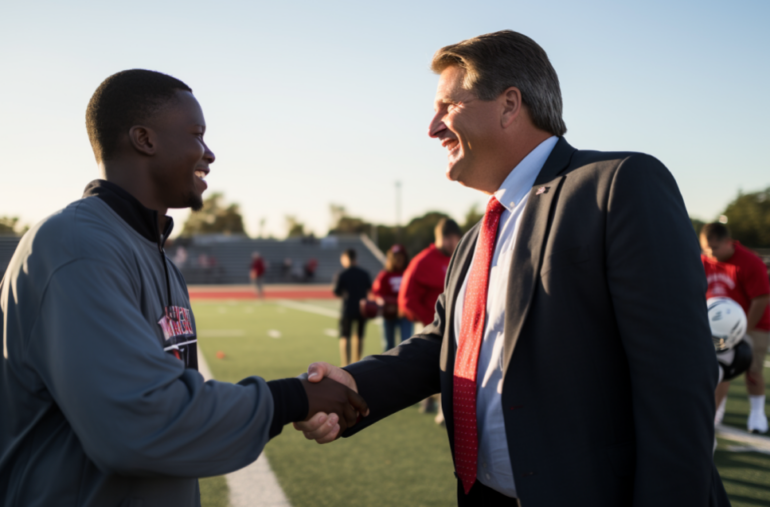 The Power of Sponsorship with BlazeBite!
At BlazeBite, we're all about enhancing the high school game-day experience. Whether you're a fan in the stands, a dedicated booster club member, or a local business looking to make a meaningful connection with the community, we've got something exciting to share with you—sponsorship opportunities that truly make a difference!
In this blog, we'll dive into the world of sponsorship with BlazeBite and explore the incredible benefits that await both booster clubs and sponsors. So, whether you're a booster club looking to fundraise or a local business eager to support your community, let's find out how BlazeBite can be your game-changer.
Benefits for Booster Clubs
Let's take a closer look at how booster clubs can benefit from sponsorship opportunities with BlazeBite: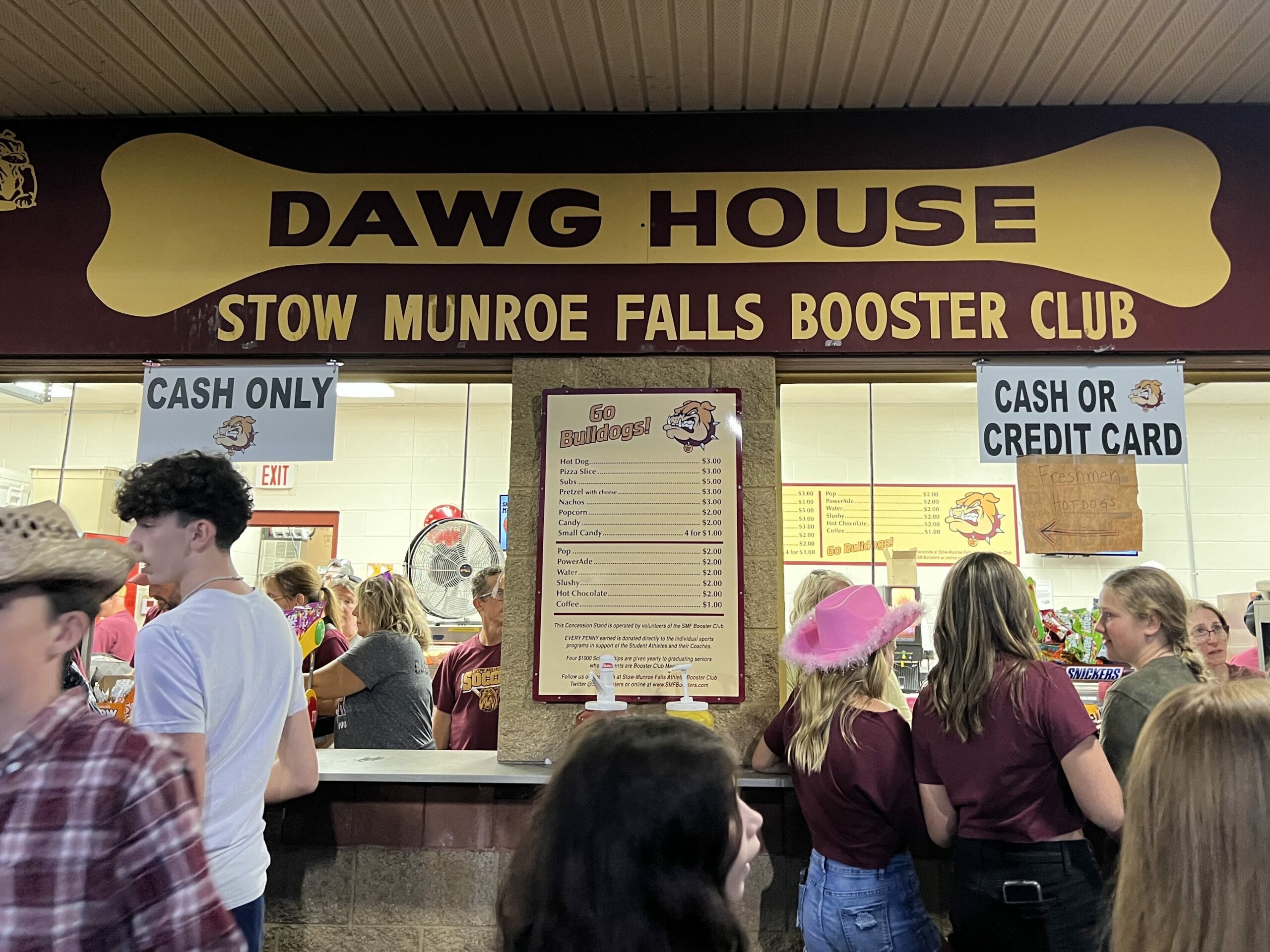 Fundraising Made Easy:
Selling ad space within the app becomes a straightforward way for booster clubs to raise funds. With a highly visible ad spot, sponsors are more likely to participate, contributing to the club's financial goals.
Community Support:
Sponsorship creates a strong connection between booster clubs and local businesses. This support from the community fosters a sense of togetherness and shared responsibility.
Tailored Partnerships:
Booster clubs have the freedom to select sponsors that align with their values and objectives. This customization ensures that sponsorships are meaningful and relevant to the school community.
Benefits for Sponsors
Local businesses and sponsors also reap significant rewards from partnering with BlazeBite.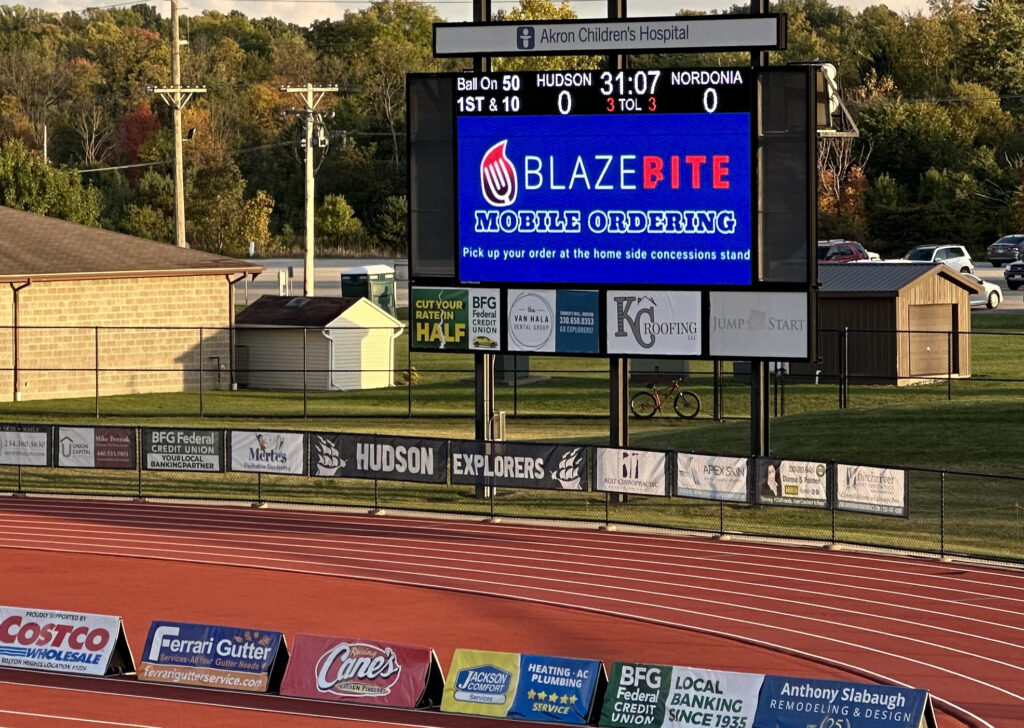 Enhanced Visibility:
Sponsoring the app means enjoying a central and highly visible ad spot. This translates to increased exposure and awareness among the school community.
Community Engagement:
Sponsors can directly engage with potential customers within the app. Sharing promotions, offers, or valuable information becomes an effortless way to connect with the community.
Unique Opportunity:
Being the sole advertiser within the app creates a unique and prestigious position for sponsors. It sets them apart and showcases their commitment to the local community.
How to Get Started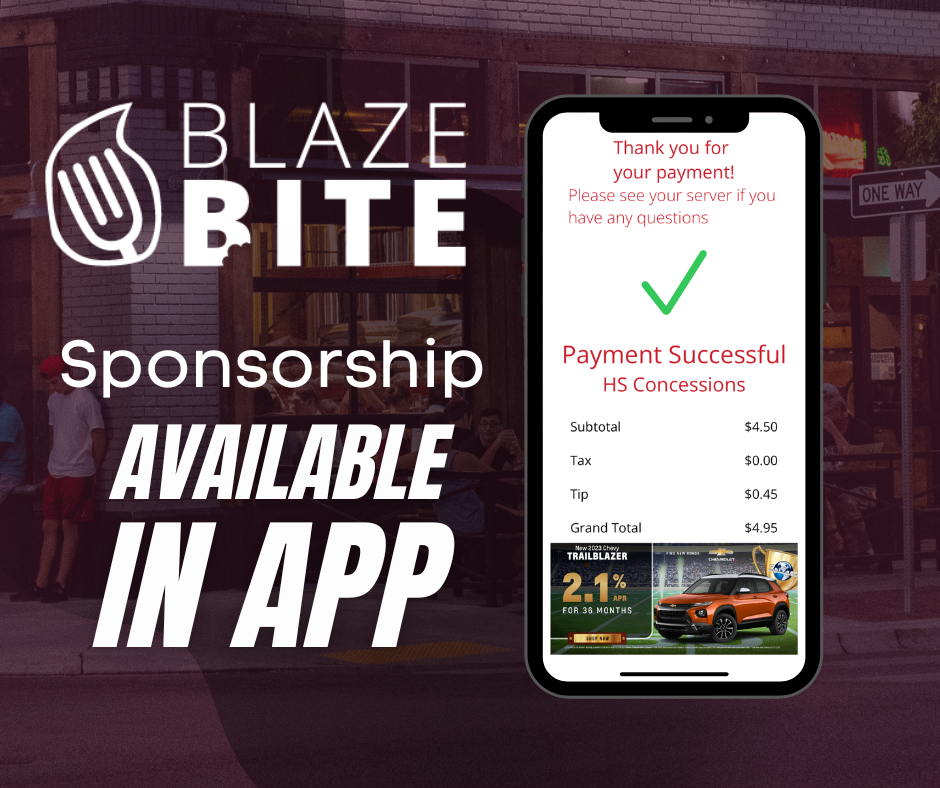 Are you ready to unlock the potential of sponsorship with BlazeBite? Here's how you can kickstart the process:
For Booster Clubs:
If you're a BlazeBite customer and part of a booster club, this feature is already available to you. Reach out to potential sponsors and discuss the benefits of partnering with your school. Finding a local business that aligns with your values can be the first step toward a successful sponsorship.
For Sponsors:
If you're a local business eager to support your community through BlazeBite, getting started is a breeze. Follow these simple steps:
Download the BlazeBite App: Visit your app store and download the BlazeBite app.
Explore Nearby Schools: Open the app and discover which local schools are near you.
Contact Schools: Reach out to the schools you're interested in and inquire about becoming their sponsor.
Join the BlazeBite Community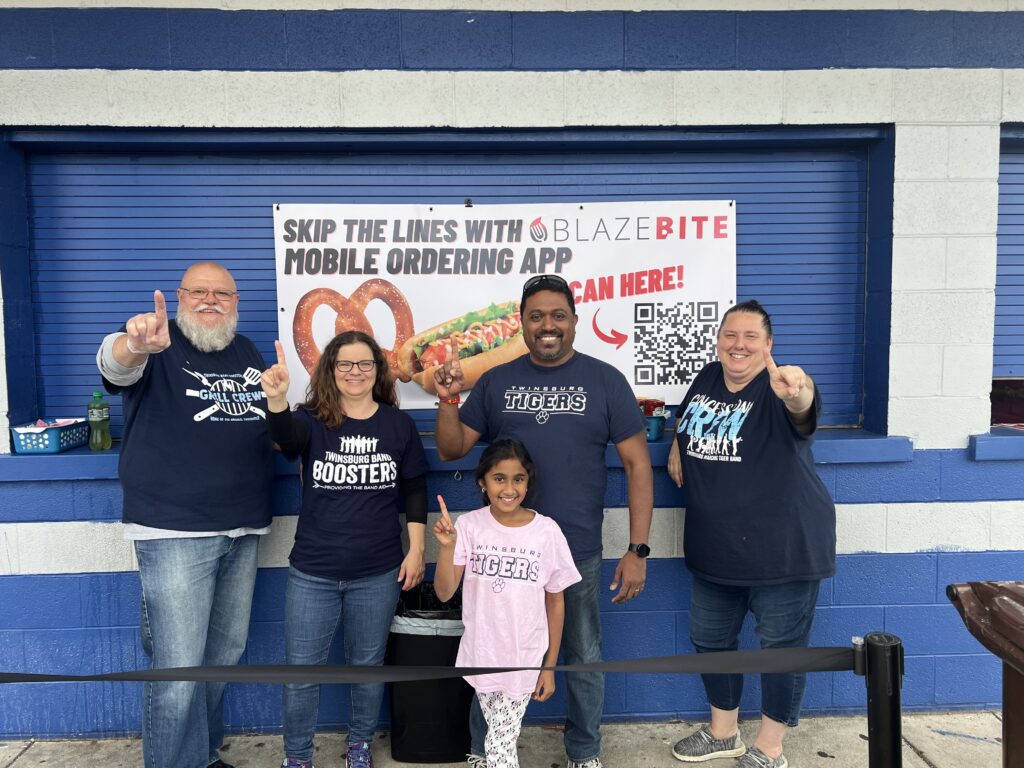 Sponsorship with BlazeBite isn't just about advertising; it's about creating meaningful partnerships that benefit everyone involved. Whether you're a booster club looking to fundraise or a local business eager to support your community, BlazeBite is here to make a difference.
Become part of the BlazeBite community and experience the power of sponsorship that connects businesses with schools, fosters community support, and enhances the game-day experience. Together, we'll create memorable moments on and off the field!