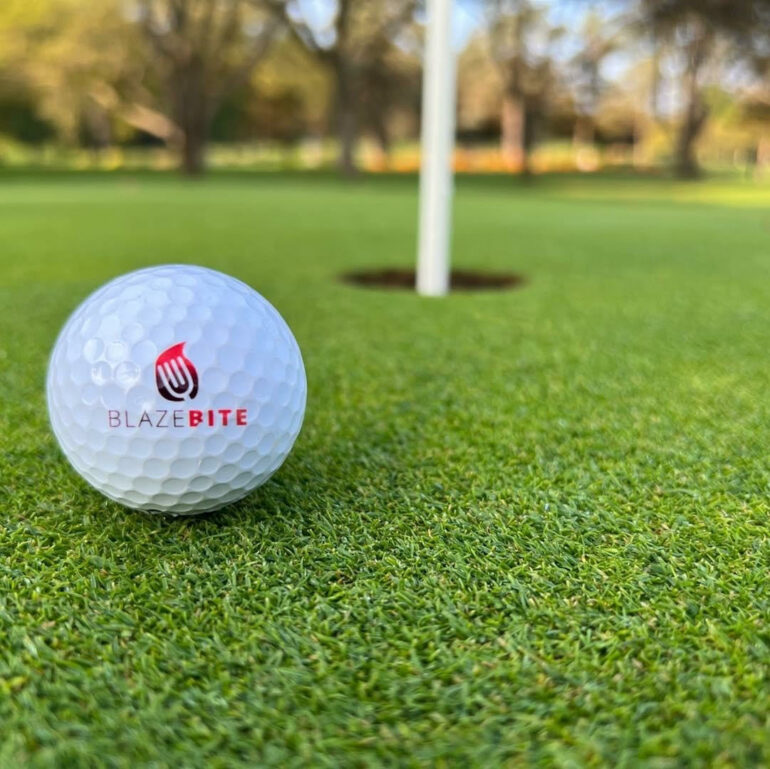 BlazeBite: A Hole in One for Golf Outings
Swinging into the golf season, we can't help but reminisce about the fun and excitement we've had on the green with BlazeBite. Over the last several years, we've had the pleasure of being part of golf outings with the Mentor Chamber of Commerce, Stow-Munroe Falls, and the Emerging Leaders of United Way in Lake County. We've seen firsthand how BlazeBite's mobile ordering system takes these events to a whole new level of convenience and enjoyment.
Picture this: you're on the 9th hole, ready to make the turn, and your stomach starts to rumble. You know that delicious food awaits you at the clubhouse, but you're not looking forward to waiting in line, especially after all the effort you've put into your game. Enter BlazeBite! With our user-friendly mobile ordering system, you can place your order at the 9th or 18th hole and have it ready for pick up at the clubhouse when you get there. No more waiting in line, no more unnecessary stress, just pure golfing pleasure.
BlazeBite's mobile concession ordering system has worked seamlessly with various catering companies like Food for Thoughts food truck, clubhouses' kitchens, and even our very own team grilling hotdogs for the hungry golfers. Caterers praise ease of integration – they simply make anything that gets printed out from the tablet. BlazeBite is a hole-in-one solution for everyone involved!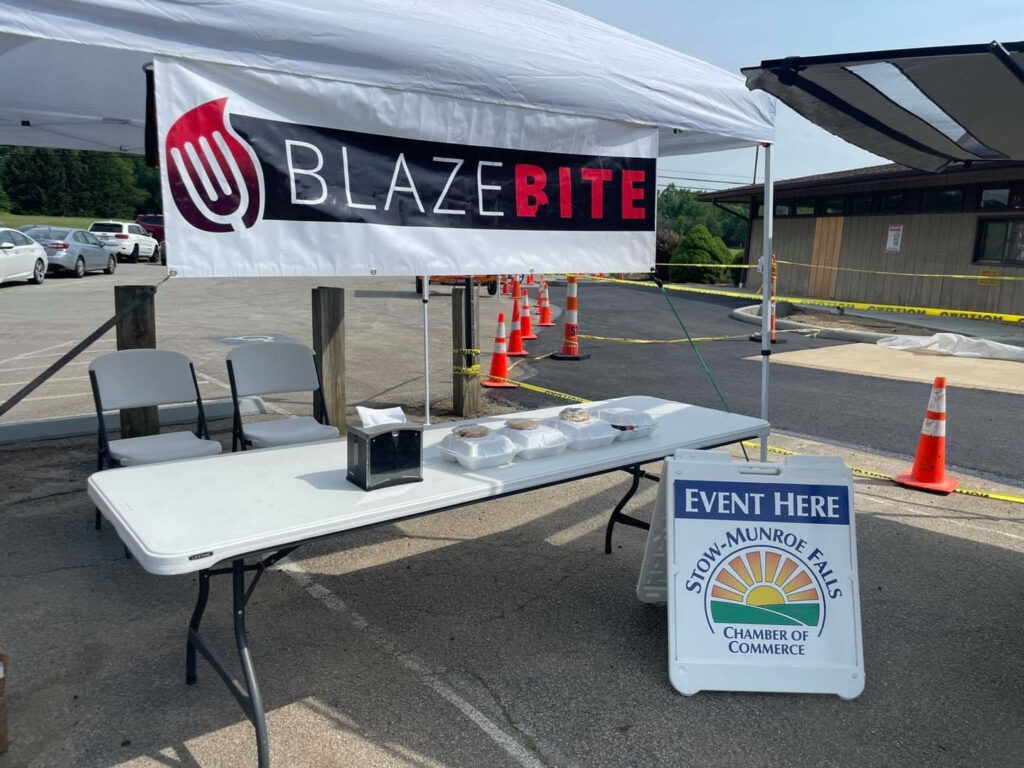 BlazeBite's Key Features
Now, let's tee off on some of the key features that make BlazeBite the perfect companion for your golf outings:
Mobile Ordering: With just a few taps on your smartphone, you can place your order and pick it up at the clubhouse or designated location. No more waiting in line or fumbling with cash – your food will be ready when you are.
Golf-Friendly: We understand the unique needs of golf outings, and our system is designed to accommodate them. Whether it's on the 9th or 18th hole, BlazeBite's mobile ordering system has got you covered.
Seamless Integration: Catering companies love how easily our system integrates with theirs, allowing them to focus on preparing delicious food for the golfers.
Flexibility: BlazeBite works with various catering partners, from food trucks to clubhouses and everything in between. We adapt to your needs, ensuring a seamless experience for all parties involved.
Increased Efficiency: Our mobile concession ordering system helps improve order accuracy, increases average order size, and allows employees to be more efficient in fulfilling mobile orders. Everyone wins with BlazeBite!
Ace in the Hole for Golf Outings
So, the next time you're gearing up for a day on the links, remember that BlazeBite is here to make your golf outing an unforgettable experience. With our mobile concession ordering system in your bag, you can focus on your swing, enjoy your time with friends, and savor the delicious food waiting for you at the turn. Fore! Your perfect golf experience is just a tap away.
Are you ready to bring BlazeBite to your next golf outing? Visit our website to learn more about our services and how we can revolutionize your event with our mobile ordering system. And as always, keep calm and golf on!