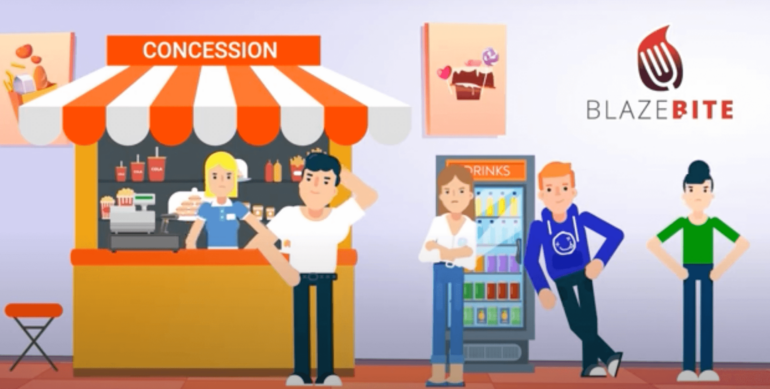 The Ultimate Guide to Running a Concession Stand
Hey there, fellow concession stand enthusiasts! Have you ever wondered how to run a concession stand that leaves customers happy and keeps profits rolling in? Well, you're in luck! We're here to spill the beans on everything you need to know to make your concession stand a smashing success. From assigning roles to streamlining operations, our team at BlazeBite will walk you through every step of the process. So, let's dive in and get started!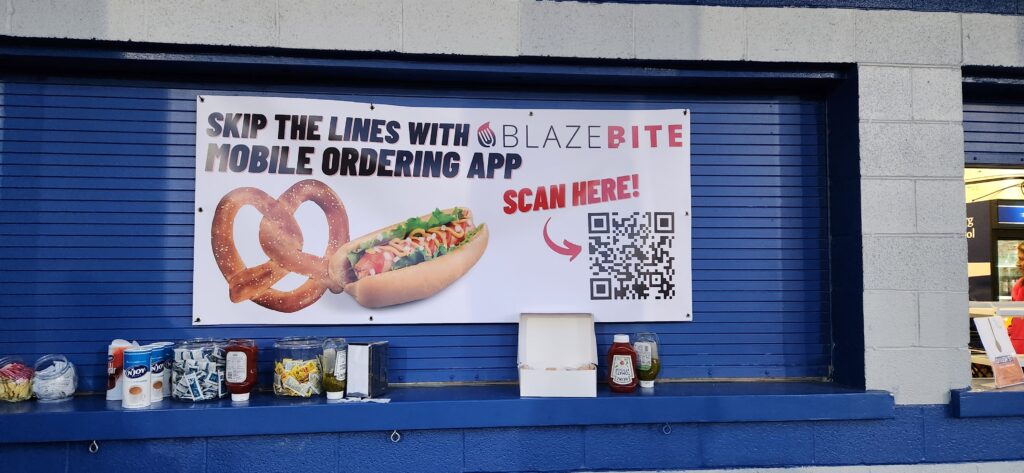 Assembling Your Dream Team: Assigning Roles
First things first, you need a team of dedicated volunteers to help you run the show. This can include parents, band boosters, athletic boosters, or any other enthusiastic supporters. Make sure to assign specific roles to each volunteer, so everyone knows their responsibilities. Typical roles include:
Cashiers
Food preparers
Stockers
Setup and tear-down crew
Tech support (for those technology-savvy volunteers)
Setting the Stage: Setup and Tear Down
The key to a smooth operation is an efficient setup and tear-down process. Here are a few tips to make this process a breeze:
Create a detailed setup plan with diagrams and step-by-step instructions
Assign specific setup and tear-down tasks to each volunteer
Label all equipment and supplies for easy identification
Hold a practice run before the first event to iron out any kinks
Crafting Your Crowd-Pleasing Menu
A successful concession stand starts with a mouthwatering menu that appeals to your target audience. Here's how to create one:
Research the most popular concession stand foods and beverages
Consider your audience's preferences and dietary restrictions
Keep your menu simple, focusing on a few high-quality items
Price your items reasonably to encourage sales and maximize profits
Efficiency is Key: Streamlining Operations
An efficient concession stand means faster service, shorter lines, and happier customers. Here are some tips to streamline your operations:
Organize your workspace to minimize movement and wasted time
Use technology to speed up transactions (like point-of-sale systems and mobile payment options)
Implement a clear system for receiving, preparing, and delivering orders
Train your volunteers well to ensure they're familiar with all procedures
Embrace Technology for Faster Pickup and Improved Customer Experience
Incorporating technology can help you stay ahead of the curve and make your concession stand more efficient. One such solution is BlazeBite, a mobile concession ordering app that helps reduce wait times, improve order accuracy, and increase sales. With a user-friendly interface, BlazeBite allows customers to place orders from their smartphones and pick them up without waiting in line. While the focus of this guide isn't on technology, it's worth mentioning that solutions like BlazeBite can greatly enhance your concession stand's operations.
Keeping Your Volunteers Happy and Motivated
Your volunteers are the backbone of your concession stand, so it's crucial to keep them happy and motivated. Here are some tips to keep your team engaged and energized:
Offer incentives, like free food or merchandise, to volunteers who go above and beyond
Recognize and thank your volunteers for their hard work
Create a positive and fun atmosphere by playing music or hosting friendly competitions
Provide clear and consistent communication about expectations and procedures
Encourage volunteers to share feedback and ideas for improvement
In Conclusion
Running a successful concession stand takes planning, organization, and teamwork. By assigning specific roles, streamlining operations, and crafting a crowd-pleasing menu, you can create a memorable experience for your customers. And by keeping your volunteers happy and motivated, you'll build a loyal team that's excited to help at every event. So, grab your apron and get ready to serve up some delicious snacks and drinks – your concession stand is sure to be a hit!
Reference Blog: https://www.justfundraising.com/blog/12-fun-and-proven-band-fundraising-ideas/