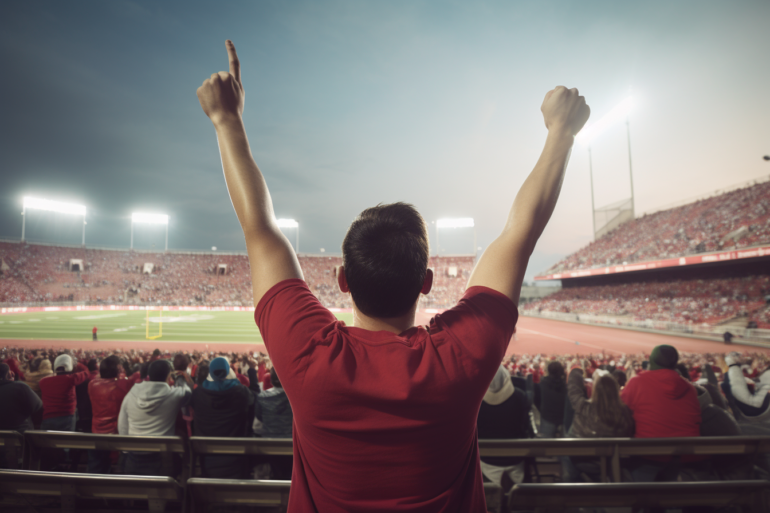 BlazeBite: Transforming High School Football Concessions with Innovative Practices
High school football – the electrifying cheers, the heart-pounding plays, and now, the game-changing innovation that is sweeping the stands and elevating the fan experience to new heights. Enter BlazeBite – the greatest thing to hit high school football since the touchdown dance!
What makes BlazeBite such a game-changer?
Picture this: You're at the big game, your team's star player just scored, and your stomach starts rumbling. But wait, you don't have to miss a single moment of the action to grab a bite to eat. BlazeBite lets you order concessions from your phone and pick them up hassle-free – no more missing those epic touchdowns!
At BlazeBite, we're not just about providing an app; we're about enhancing the high school football experience for fans, students, and staff alike. We've learned a lot about what works best for schools, and we're excited to share some of these winning strategies with you.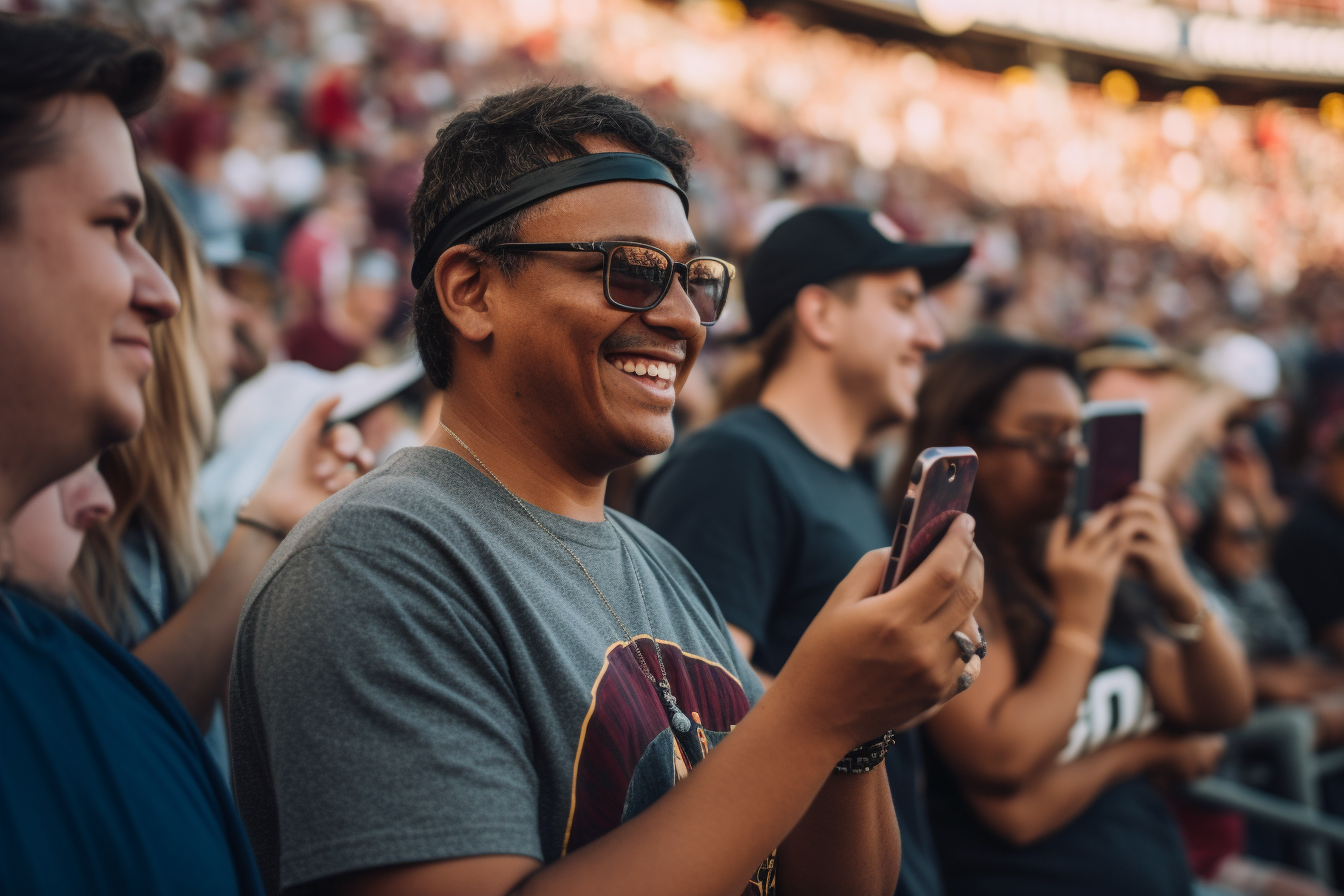 Best Practices
Regular Announcements for Maximum Impact: Ever been at a game and wondered what delicious snacks are available? With BlazeBite, that's a thing of the past. We recommend making regular announcements during timeouts, letting fans know they can skip the lines and order with ease through the BlazeBite app. It's a win-win: fans stay updated, and everyone gets to enjoy the game uninterrupted.
Dedicated Pick-Up Line with Clear Signage: Let's face it – no one likes to wait in line, especially when there's a thrilling game happening right in front of them. BlazeBite's dedicated pick-up line ensures that fans who order through the app can breeze through and collect their orders quickly. Clear signage directs them to the right spot, guaranteeing a seamless experience.
Flyers and Staff Engagement for App Awareness: We're all about convenience, and one way to spread the word is by distributing flyers at the end of lines. Additionally, having staff on hand to explain the app's convenience can go a long way in encouraging fans to give it a try. After all, who doesn't want to enjoy the game without missing a single play?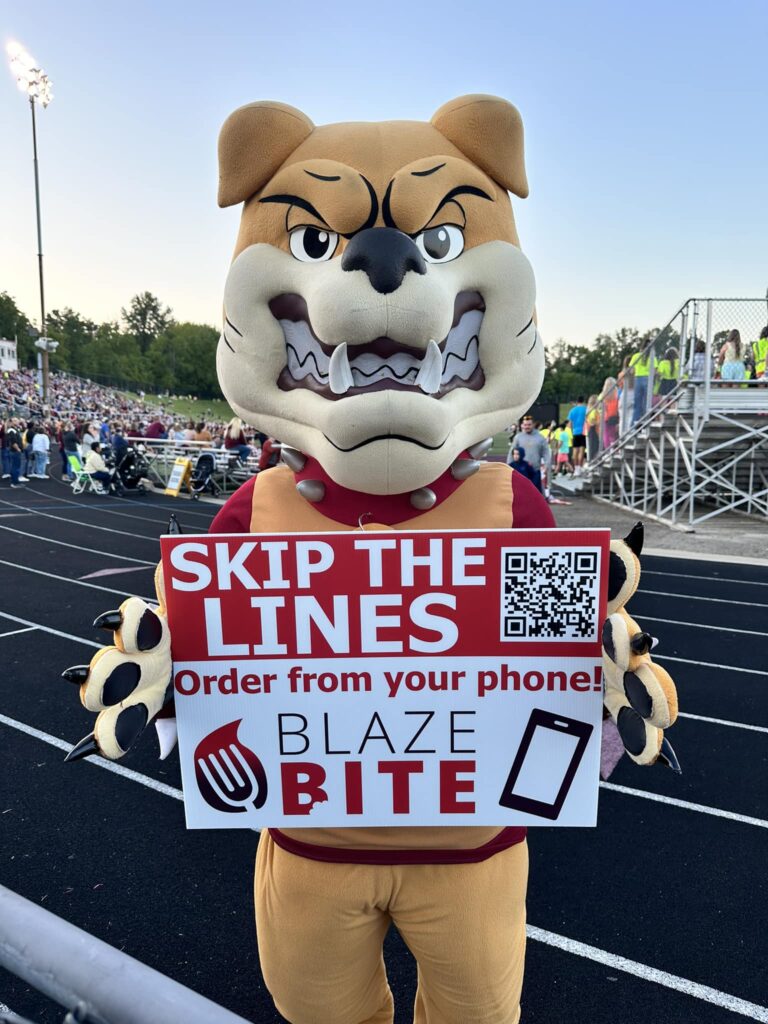 Apple Pay: Where Convenience Meets Innovation
Gone are the days of fumbling for cash or digging through your wallet for a credit card. With Apple Pay, a simple touch of your phone or watch is all it takes to complete your purchase. It's the ultimate blend of security and speed, ensuring that you can get back to enjoying the game without missing a beat.
But the benefits of Apple Pay go beyond just its convenience. It's a secure payment method that safeguards your personal and financial information, giving you peace of mind while you indulge in your favorite game-day treats. Plus, with more and more users adopting Apple Pay, it's becoming an increasingly popular and trusted choice for seamless transactions.
BlazeBite is proud to offer Apple Pay as part of our commitment to enhancing your game-day experience. Whether you're a fan in the stands or a member of the band, Apple Pay ensures that your concessions orders are not only quick and hassle-free but also secure and reliable.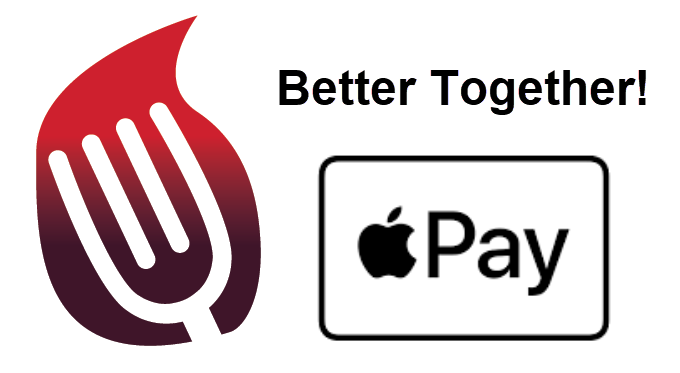 Pre-Orders for Your Band
Tired of watching your band members dash off after the halftime show, only to find themselves trapped in a never-ending concession line? Or perhaps you've experienced the disappointment of your favorite food items being sold out by the time you reach the front? With BlazeBite, those frustrations are a thing of the past!
Imagine this scenario: The week leading up to the big game, you encourage your band members to place their food orders through BlazeBite. Whether it's the crave-worthy Chick-fil-A sandwich or any other mouthwatering option, they can easily select their choices at their convenience. When the concession stand opens its doors, they already know exactly what orders to fulfill from the get-go.
No more missing out on your favorite treats or going hungry due to time constraints. BlazeBite empowers your band members to pre-order their snacks, ensuring a seamless and satisfying dining experience. Say goodbye to those long lines and sold-out disappointments – BlazeBite is here to make sure every bite is a winner!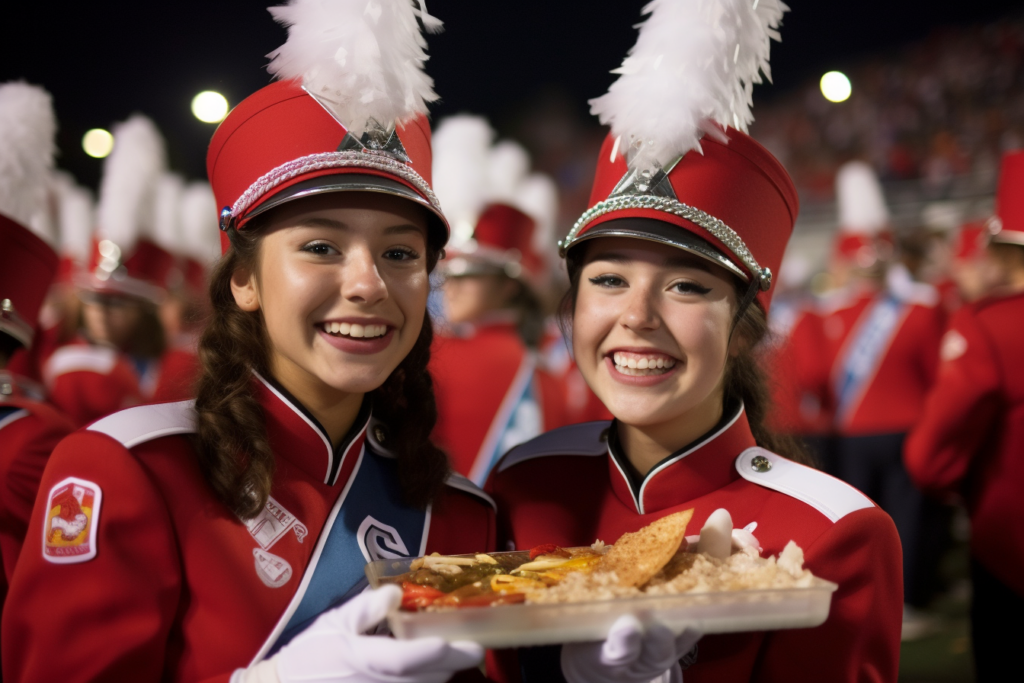 Growing Popularity Everywhere
The buzz about BlazeBite is spreading like wildfire everywhere, and it's more than just a trend – it's a revolution in the way we enjoy game-day experiences. As BlazeBite gains traction and popularity, the benefits are rippling across schools, igniting a spark of excitement among fans and staff alike.
Word travels fast, and with each successful implementation at a new location, the BlazeBite community grows stronger. More users are becoming familiar with the app, which means an even smoother and more efficient ordering process. It's not just about convenience; it's about creating a shared culture of seamless concessions and enhanced enjoyment. So, whether you're a die-hard fan or a devoted staff member, get ready to be part of the BlazeBite movement that's transforming the way we savor the game.
The Future of High School Concessions
As the saying goes, the future is now. With mobile ordering projected to be available for 80% of schools across the country in the next five years, the question is: Do you want to be ahead of the curve or left waiting in the dust as everyone else passes you by? The choice is clear – join BlazeBite today and elevate your game-day experience like never before.
High school football just got a major upgrade, and you're invited to be a part of it. Say goodbye to long lines and missed plays – BlazeBite is here to make your game-day experience smoother, tastier, and more memorable than ever. Join us in shaping the future of high school football concessions – the BlazeBite way!