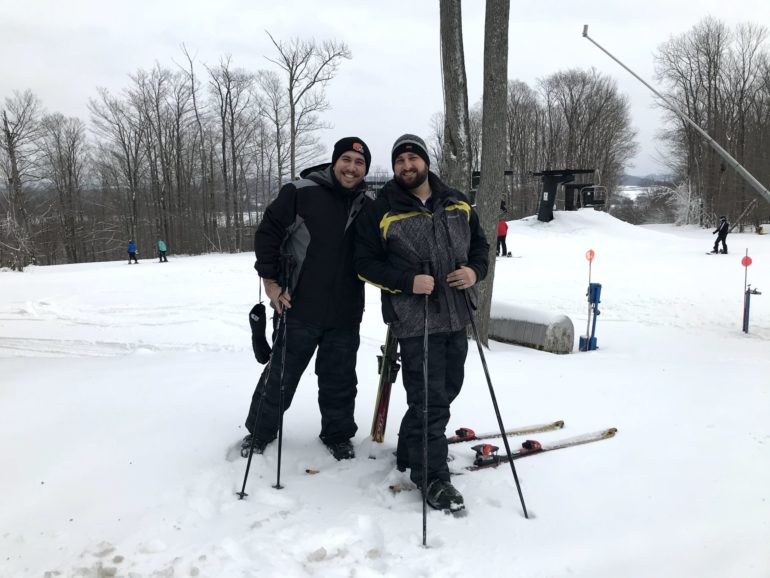 The Ski Trip that Started it All
It was an experience that was vowed on to never happen again that started it all.
In 2017, Jeff and Bryan planned a weekend with their wives, kid free, at Peek'n Peak Resort for a much needed getaway. With plans for shredding the slopes, the guys did what they do best and instead found themselves searching for the best local spot for some chicken wings. With a few trips up and down the ski lifts with locals, they found their spot: French Creek Tavern.
When they arrived, they were greeted with a quaint and inviting hometown restaurant – the kind you walk in and everybody already knows your name. Right away, they knew they were in the right spot! The little bar was bursting at the seams with people eating, mingling, and playing shuffleboard. It was the perfect atmosphere…so they thought.
After a quick wait, Jeff, Bryan and the girls were seated and treated like family. Their search for the best wings of the weekend was met and they couldn't have been happier. The food was hot, and the beer was cold and after a day of skiing, they were ready to get back and relax. As they waited for their waitress to come around and deliver their checks, the group noticed that the tavern was beginning to overflow with skiers and out-of-towners. As understanding bunch, they knew they might end up there for a little longer than expected so they kept their spirits high as they reminisced on the weekend and waited to request their check.
Thirty more minutes passed.
A bit of a longer wait than expected but, they finally saw their waitress and happily asked for their bills. As the waitress disappeared into the hustle and bustle of the tavern excitement, Jeff and Bryan started to grow weary as more people piled into the tavern.
Twenty more minutes passed.
The group, still waiting, spotted their server again and reminded her that they would like their checks. She politely apologized and ran back into the crowds.
Fifteen more minutes passed.
At this point, the once cozy and inviting tavern was now feeling claustrophobic and loud. Everything they once found exciting about the bar had turned into pure annoyances. The group was more than ready to leave and when the waitress FINALLY came over with their checks they were ready to jump. But, before they could even glance at their bills and hand over their cards, the waitress was gone again, tending to the lines of people just waiting to get into the restaurant.
Forty-Five more minutes passed.
Furiosity had set in. After having been ready to pay and leave for more than an hour, Jeff finally got the servers attention for the last time and settled the bills.
A perfect day ruined. A vow to never return made. A life-changing idea formulated…
A blessing in disguise, as this horrible experience was the birth of BlazeBite.
Jeff and Bryan, discussing their frustrations on the way home, only wished they could have had a way to pay and leave on their own time, rather than someone else's.
From there, BlazeBite was dreamt up. An application where you can order and pay all from your mobile device, all at your own pace.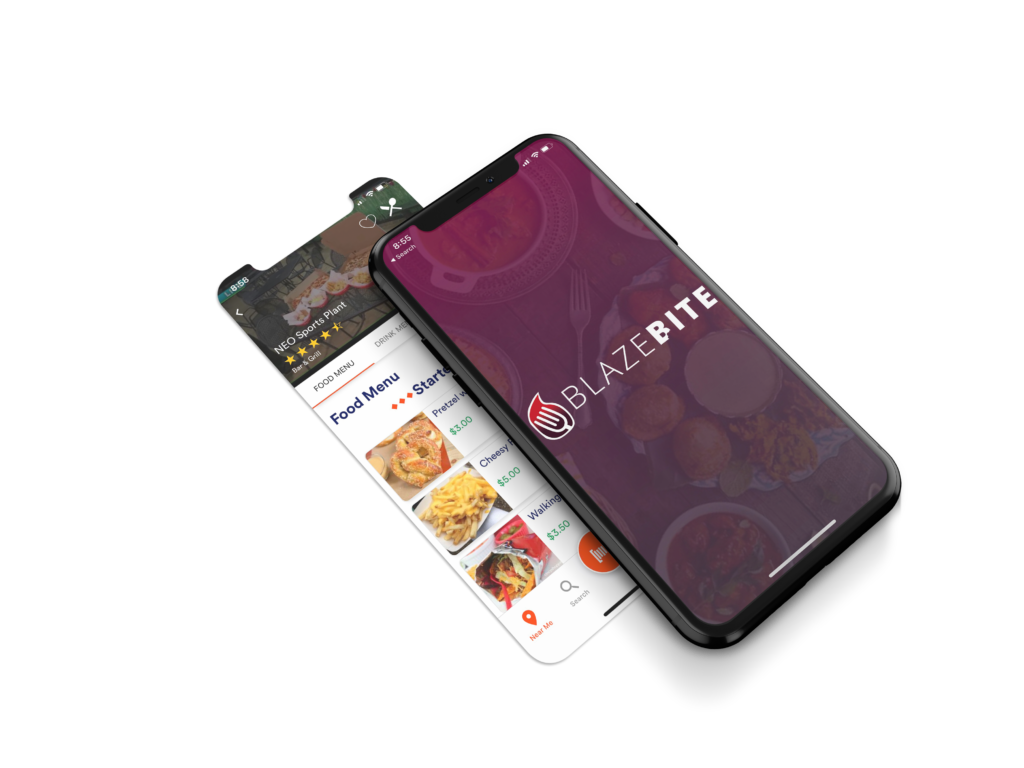 How perfect it would have been on that infamous ski trip that started it all.