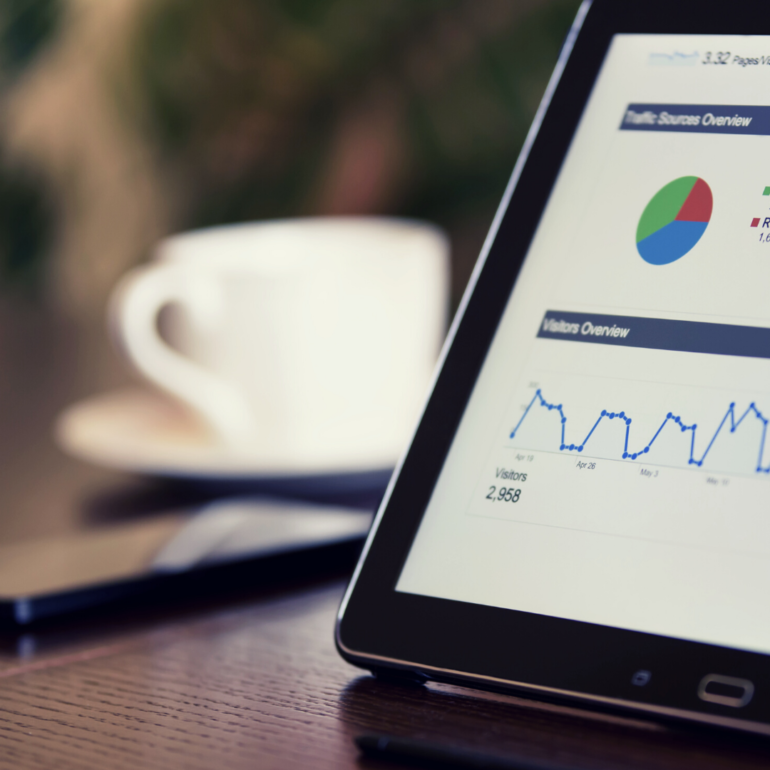 5 Things to Consider When Implementing Contactless Ordering
Now, more than ever, contactless and cashless ordering is almost a necessity in any form of dining experience. Customers and business owners alike are looking for new and safe ways to order while maintaining as much convenience as possible. That is why BlazeBite is on a mission to deliver everything from digital menus to cashless pay to ensure all of our favorite businesses and establishments stay open and safe, now and into the future.
We put together a list of five things to consider when implementing contactless ordering into your establishment. Here, you will find just how simple it is to take the next big step for the prosperity of your business.
Easy Setup
If it's not easy, we don't want it! That's why we made BlazeBite easy to install and easy to use both from a managerial and customer standpoint. Our user-friendly customer portal makes it easier than ever to build and update menus on the fly. We understand that the restaurant, hospitality, and service industries are fast paced and BUSY, so implementing a contactless ordering service needs to be able to keep up with the pace. Setting up and learning a new system doesn't need to be tedious. We can have you set up using our app like professionals in under a day.
Want to demo the BlazeBite App in your establishment to see how truly simple it is to use? Contact us here.
Budget Friendly
Finances are finicky enough in the restaurant and service industries. Establishments are facing lower margins as food prices continue to increase and with a possibility of a new federal minimum wage hike, there is cause for even more financial panic. Even third party companies that claim to help restaurants by including them on their delivery platforms have been found to charge exorbitant fees to business owners. We understand that establishments are looking for budget friendly options as they head into the future of contactless ordering. BlazeBite has affordable pricing options for ALL venues, no matter the size. We are on your team and we will work with you to find exactly the solution you are looking for.
Analytics
Why implement a contactless ordering technology that doesn't drive your sales and business into the future? Analytical reports are of utmost importance in today's market. Understanding what is driving your sales, what your customers are buying and looking for, and what is benefitting or hurting your business are all things you must analyze on a daily basis. BlazeBite sales reports take all the leg work out of collecting this information. Our application collects feedback from customers so you can get first hand insights. In fact, over 60% of customers that use BlazeBite leave feedback about your food and service. This volume is better than any you could obtain by yourself. Listening to your customers is crucial in the restaurant and service industries and BlazeBite will get you the information you need and want.
Support
When choosing a mobile ordering partner, you want to work with people that care about your business. BlazeBite is on your team. You will have a dedicated team member assigned to your establishment to help with anything you may need. We also provide 24/7 email and text support.
Our technical team is constantly making improvements to the app. We listen to YOUR feedback and work to make the experience everything our customers are looking for. In fact, most of our new features and innovations come from people like you.
Telling Your Customers About the Benefits of Contactless Ordering
The only thing more important than implementing a contactless ordering service is making your customers aware of the option so they can use it. Since the Covid-19 Pandemic, most people are welcoming this sort of change to ordering in general. The BlazeBite team is here to help with both digital marketing and physical signage. We will help you with everything you need to get your customers up to speed and ready to use your new ordering system. The more customers that use the app, the more results and success you will see.
[Listen how this business owner has seen success after his customers adopted the BlazeBite App]
Changes to the restaurant, hospitality, and service industries are fast approaching and we want you to be ahead of the game. Contactless ordering is the future and decisions for your establishment need to be made now. If you are considering implementing a contactless ordering service in your restaurant or facility, contact us today and step into the future with BlazeBite.