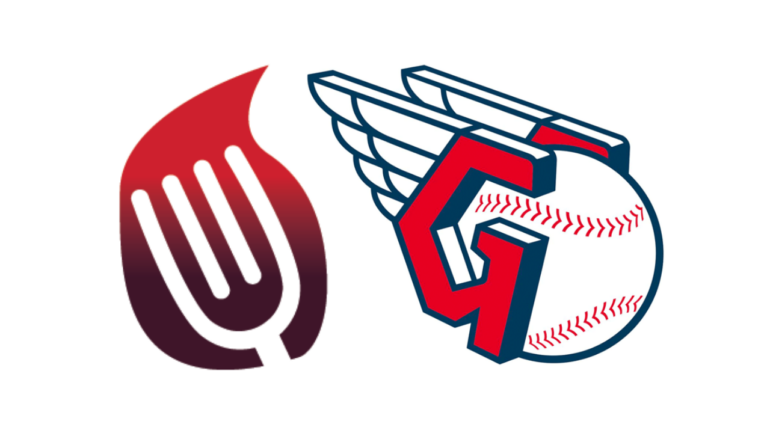 MLB Shortens Pitch Clock, Though Long Lines Remain at Progressive Field
Standing in line at the concession stands during a ball game always poses the risk of missing the biggest play of the game. And with the MLB's recent new rule shortening the pitch clock, games are shorter, and the time wasted standing in line could be crucial to an amazing experience.
But imagine a world where you can enjoy every moment of the game, grab your favorite stadium snacks without missing a pitch, and support two homegrown Cleveland businesses at the same time. Sounds like a dream come true, right? Well, BlazeBite makes this all possible.
BlazeBite allows fans to order and pay from their phones, avoid long concession lines, and get back to the ball game without missing a bat. Combine this with the Cleveland Guardians and it really is a dream of a duo come true!
Cleveland Connection: Hometown Businesses to Team Up
First off, let's talk about the Cleveland connection. Both the Guardians and BlazeBite have their roots right here in our beloved city. We're all about supporting local businesses, and what better way to do that than by combining two of our favorite things: baseball and hassle-free concession stand ordering?
Now, before you get too excited, we have to clarify that BlazeBite is NOT currently available at Progressive Field. But, hey, if you're someone in the Guardians organization reading this article, do us all a favor and get in touch with BlazeBite to make this dream a reality!
BlazeBite: The Fan Favorite App
So why would BlazeBite be so beneficial for Major League Baseball, and specifically the Cleveland Guardians? Well, it's all about the fans. With BlazeBite's convenient mobile ordering system, you can skip the long concession lines and get back to cheering on your favorite team. Say goodbye to missing crucial plays while waiting for popcorn and nachos, and hello to an uninterrupted, immersive game experience.
One of the most significant advantages of BlazeBite is the sheer variety of food options it provides. Gone are the days of limited choices at the concession stands. BlazeBite can partner with local food vendors and restaurants to bring an eclectic mix of cuisine to the ballpark, satisfying even the pickiest of eaters. From classic hot dogs and burgers to gourmet tacos and vegan-friendly fare, the possibilities are endless.
Another fantastic feature of BlazeBite is the ability to customize your orders. No more settling for pre-made meals or snacks. With BlazeBite, you can mix and match ingredients, choose your preferred toppings, and create the ultimate ballpark feast tailored just for you. The result? A more personalized and enjoyable dining experience at the game.
A Winning Duo for Fans and Fields Alike
But the benefits don't stop with the fans. Progressive Field would also reap the rewards of partnering with BlazeBite. With more sales, shorter lines, and a more efficient process, BlazeBite offers a win-win scenario for both the stadium and the Guardians faithful.
For the venue, BlazeBite can help streamline concession operations by reducing order errors, improving staff efficiency. The app also offers valuable data analytics to identify best-selling items and peak order times. This information is invaluable for optimizing menu offerings, staffing levels, and pricing strategies, ensuring that the stadium maximizes its revenue potential while keeping fans happy and satisfied.
In addition to improving the overall fan experience, BlazeBite also caters to those with dietary restrictions or allergies. By providing detailed ingredient information and enabling users to customize their orders, BlazeBite can help ensure that everyone can enjoy a delicious meal at the game, regardless of their dietary needs.
Furthermore, BlazeBite's mobile payment options can help speed up transactions and reduce the reliance on cash, making the entire concession process more efficient and secure. With the world becoming increasingly cashless, this feature is not only convenient but also necessary for the modern ballpark experience.
Rally Together, Cleveland!
So, Guardians organization, if you're listening, let's make this partnership happen! Cleveland loves its baseball, and we're confident that BlazeBite would be a game changer for fans and the venue alike.
With BlazeBite in the mix, Progressive Field could become a shining example of innovation and fan satisfaction in the world of Major League Baseball. So let's rally together, Guardians fans, and make our voices heard! Go Guardians!